Dave Swanson
Agent/Owner
Cell: 320-583-2189
Office: Fairfax, MN

Kari Swanson
Office Management
Phone: 507-426-7715
Office: Fairfax, MN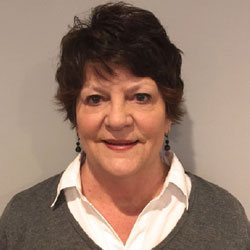 Nancy Beltz
Agent
Cell: 507-327- 5125
Office: Alexandria, MN.
Tori Swanson
Agent
Cell: 320-583- 9410
Office: Bird Island, MN.
Swanson Insurance has been family owned and operated for more than 60 years. It was established in 1955 by Roger Swanson who sold fire township policies out of his home.  His Son, Howard Swanson took the agency over in1976 and moved it to Fairfax, MN  in 1986.  David Swanson current owner/ agent bought the agency in 2004.  Roger, Howard, and David have all been experienced, knowledgeable and worked side by side with their clients to develop comprehensive policies to cover the needs of their insureds.  David continues to develop relationships with policyholders as well as the companies he writes for.
Tori Swanson is a fourth generation Swanson to sell with the agency. She joined the team in 2015 after completing her schooling at Mankato State University. Nancy Joined the team in 2016 with many years of experience with Progressive Auto Insurance.
Palmyra Farmers Mutual — Franklin

Covers 10 Southern Counties in MN including:

Blue Earth,
Brown,
Chippewa,
Kandiyohi,
Le Sueur,
Mcleod,
Meeker,
Nicollet,
Redwood,
Renville,
Sibley County.

North Star Mutual -Cottonwood
Progressive
RAM
Farmers Mutual Hail Insurance
Personal
Auto,

Home,
Motorcycle,
Recreational Vehicle,
watercraft,
Umbrella
Farm
Equipment,

Farm Implements,

Grain,

Livestock,

Property-Liability,

Farm personal Liability
Why do you need car insurance?
Why do you need car insurance?
Accidents Happen! Car accidents happen every minute of the day. Protect yourself and your family.
Having car insurance is a legal requirement and will also provide for injuries to other drivers, passengers or pedestrians.   Most states require its drivers to carry a minimum amount of car insurance in the form of liability coverage.
Car insurance is based on a number of factors, including your age, where you live, the type of car you drive, your occupation, where your car is kept, what you use it for.
Why call Swanson Insurance Agency?
We will help you through the post-accident process, walk you through the claims process, getting your claim settled quickly and fairly.
Why wait any longer? Call us for a quote!
Why Homeowner insurance is so important...
Home insurance saves the day when bad luck strikes.  A tornado tears off the roof.  A fire destroys the kitchen.  Any number of catastrophes can hit home and turn life upside-down. Home insurance helps you pick up the pieces, and guarantees your biggest investments are safe. Home insurance covers the house structure as well as your personal belongings.
Another reason homeowner's need insurance is that mortgage companies require it! If you take out a mortgage, your house is the lender's collateral and you will be required to buy insurance.
Don't just shop for a policy.  Protect your assets! Make sure you also select the best agent for your home insurance needs. Call one of our agents today!
Do you really need Renters Insurance?
When you rent instead of buy, it's still important to protect your assets. That's why as a renter, you should consider Renters Insurance. It helps you protect yourself and your personal property.  When you rent, some people think that the Landlord's insurance covers you and your personal property too, but Your Landlord's insurance is only there to cover them and their property…not yours.
Contact a member of the team for a quote today!
Mon – Fri
9AM – 4PM or by appointment
122 1st ST SE
PO BOX 15
Fairfax, MN 55332